We are excited to announce an opening within
The TC Advantage for a
Transaction Coordinator Associate!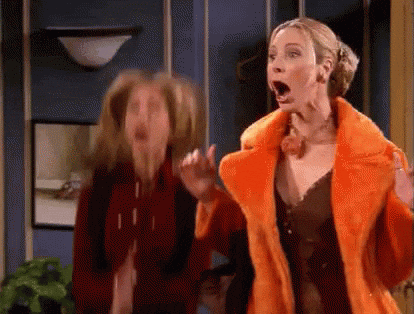 Our business is growing and we are in search of the perfect candidate to work with side by side as we continue to provide top tier customer service & dedicated risk management & compliance to the real estate industry.
Below is a list of qualities we are looking for in a candidate and some of the job duties you can expect to be responsible for.
If you (or an awesome Admin you know) are interested, CAREFULLY follow the instructions at the end of this post to submit your resume! We can't wait to meet you!
Is This You?
Currently a real estate admin for a top producer agent or team

Some California real estate transaction experience (knows the general process of an escrow)

Disciplined & self motivated

Structured and organized. Works well off of checklists.

Completed & passed online courses in college or involving the real estate industry

Loves building systems and methods to make your job more efficient

Enjoys setting & achieving goals & benchmarks

Avid note taker & list maker

Up to date on new technology and advancements

Familiar in DocuSign, Zipforms, Adobe and GSuite (TCWorkflow is a plus)

Familiar with real estate contracts & forms

Strong desire to control your own career & achieve exponential growth

Self declared "problem solver" or "Jack of all trades"

Wants a career, not just a job

Our ideal candidate thinks "outside the box" and thrives in a fast-paced & sometimes high pressure environment

Excellent customer service skills & a strong communicator in person or via phone or email.
Tasks assigned to this position include but are not limited to:
Data input (knowledge of TCWorkflow a plus)

Docusign disclosure packages to clients.

Generate documents in Zipforms

Upload documents to broker systems (Dotloop, Skyslope, DocuSign TR, Zipforms TMS)

Order NHD Reports

Order Home Warranty

Open title & order prelim

Package up property disclosures

Create/schedule social media posts

Assist in agent retention & client care

Assist with email management

Merge & split PDFs
READY TO APPLY? Follow the steps below:
1. Complete an internet speed test: HERE
2. Complete a DISC Assessment
3. Send an email to: info@thetcadvantage.com and include the following:
- Speed test results
- DISC Assessment
- Cover Letter
- Resume
- Salary requirements
4. Be sure the email subject line includes job #32708
Pay is hourly ($15-20)
Hours are Monday-Friday (9am-5pm PST)